Designed specifically for the early stages of music creation, Note by Ableton is an iOS app designed to help bridge the gap between the outside and the inside of the studio.
Ableton has announced a big addition to its catalog with Note – its first iOS app. Note offers multiple musical starting points with a curated selection of drum kits, melodic instruments, and synth sounds from Ableton Live. Music makers can also create their own sonic palette by recording the world around them into Note's sampling instruments.
Once you're done, you can use Ableton Cloud to send their note sets directly to Live's browser and you can resume your studio sessions.
Tips for getting started with Note by Ableton
• Start with a rhythm – Note offers 56 drum sampler kits for use on the 16-pad grid. Loose timing can be corrected by quantizing or pushing individual notes. Additional rhythm layers can be added, as well as beat repeats using Note Repeat. Sounds can be shaped by changing parameters or adding effects.
• Start with a melody – Music makers can choose from 261 synth sounds and 36 melodic sampler instruments, which can be played polyphonically using the 25-pad grid or piano roll. Instantly harmonic results can be achieved by setting a key. More layers of harmony can be added by layering, and the sound can be shaped by adjusting parameters or adding effects.
• taste the world – Custom drum kits and melodic instruments can be created by recording percussive or tonal sounds into the Drum Sampler and Note Melodic Sampler. The samples can then be manipulated by slicing, filtering or repitching, and further transformed by adding effects.
• Capture improvisations – Music creators don't need to hit record before they start playing. By pressing the Capture button after playing something, Note will detect the tempo and length of the phrase and automatically create a loop.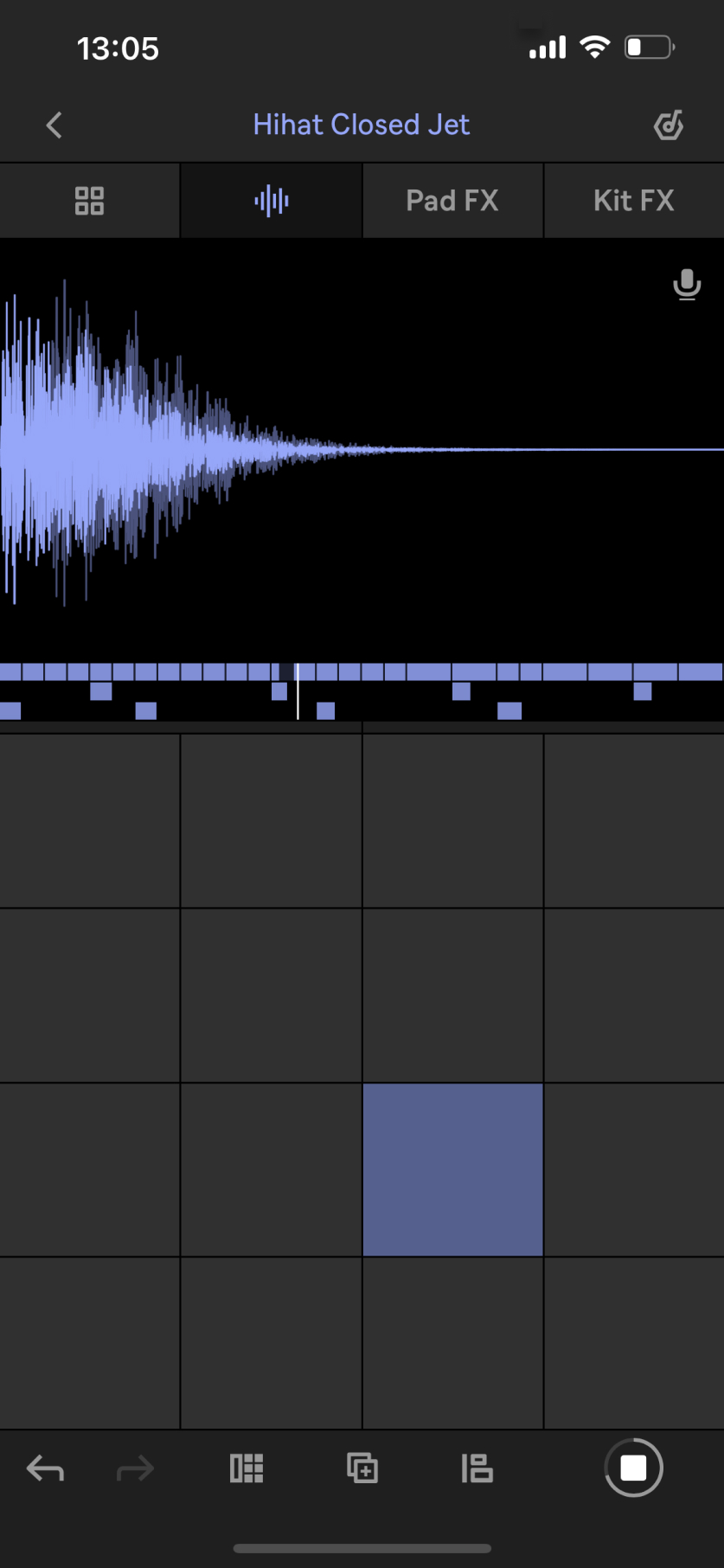 Develop ideas with Note
• Create variants – Note features a grid-based session display layout where users can experiment with different layer combinations and song structures. Loops can be doubled to create variations in clips, and clips can be duplicated to create different versions of ideas. The session view can then be exported as an audio file to listen to and share with friends or collaborators.
• continue live – Music creators can use Ableton Cloud to send their note sets directly to Live without ever leaving the app. Note Sets appear in Live's Browser with all sounds, samples and effects in place and fully editable.
Price and availability
Note is now available for iPhone and iPad. It can be downloaded via the App Store for 6.99 EUR / 5.99 USD / 4.99 GBP.
Download the app.
While you are here…
If you like this article, you might like our book Secrets of Dance Music Production. It is available in the Attack store!
New customer? redeem code ATTACK10WELCOME at checkout for a 10% discount!
Related