Sponsored
There's a huge Halloween costume contest in Manchester city center this weekend
Sergeant Emily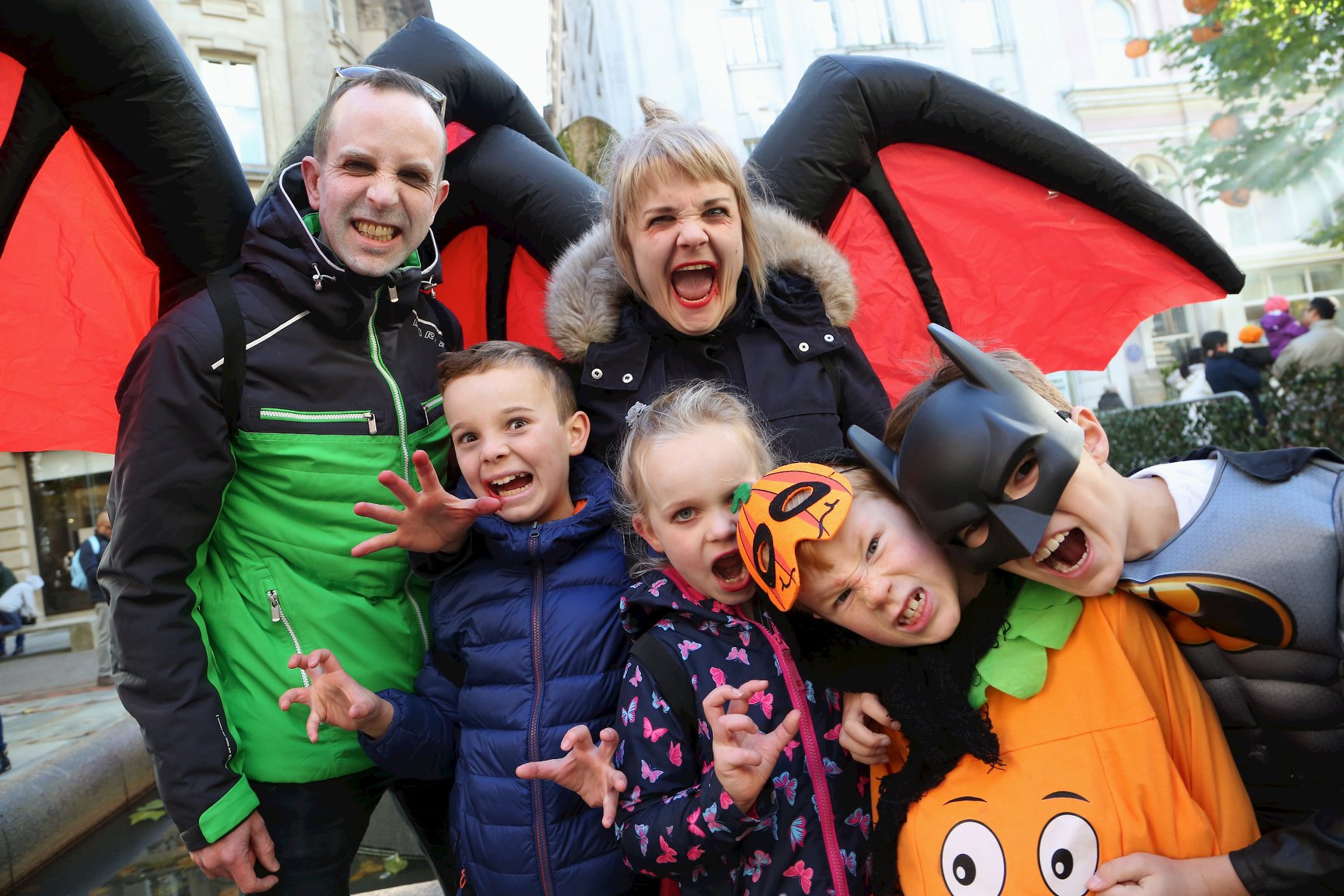 Spooky season is finally here, and Halloween in town returns to Manchester this weekend to celebrate.
With so much happening over the two day festival as part of the annual Halloween in town celebrations – which are organized by CityCo and Manchester Business Improvement District (BID) – people go to the downtown this weekend are encouraged to "dress up, participate and go horrific" to look the part.
Terrifying ghouls, wicked witches, curious cats and more will be welcome in Manchester city center this Saturday 29th and Sunday 30th October.
The more people in disguise, the better.
Dressing up is part of the fun, but if you're feeling confident enough about your costume this year, then there's actually a huge costume contest going on throughout the weekend, and now's the time. to join 'Trick Team' or 'Treat Team'.
All you have to do is go to one of the bracelet exchanges in Market Street, Exchange Street or Exchange Square to collect your team bracelet, and it will unlock all your VIP experiences.
Once you have your wristband, you can then participate in dances, shouting contests, spooky challenges and of course the Halloween costume parade extravaganza to earn points for your team and even win special prizes.
Then you'll want to head to the dance tent in Exchange Square at 4 p.m. to find out which team is crowned the winner and celebrate at the Glow in the Dark nightclub.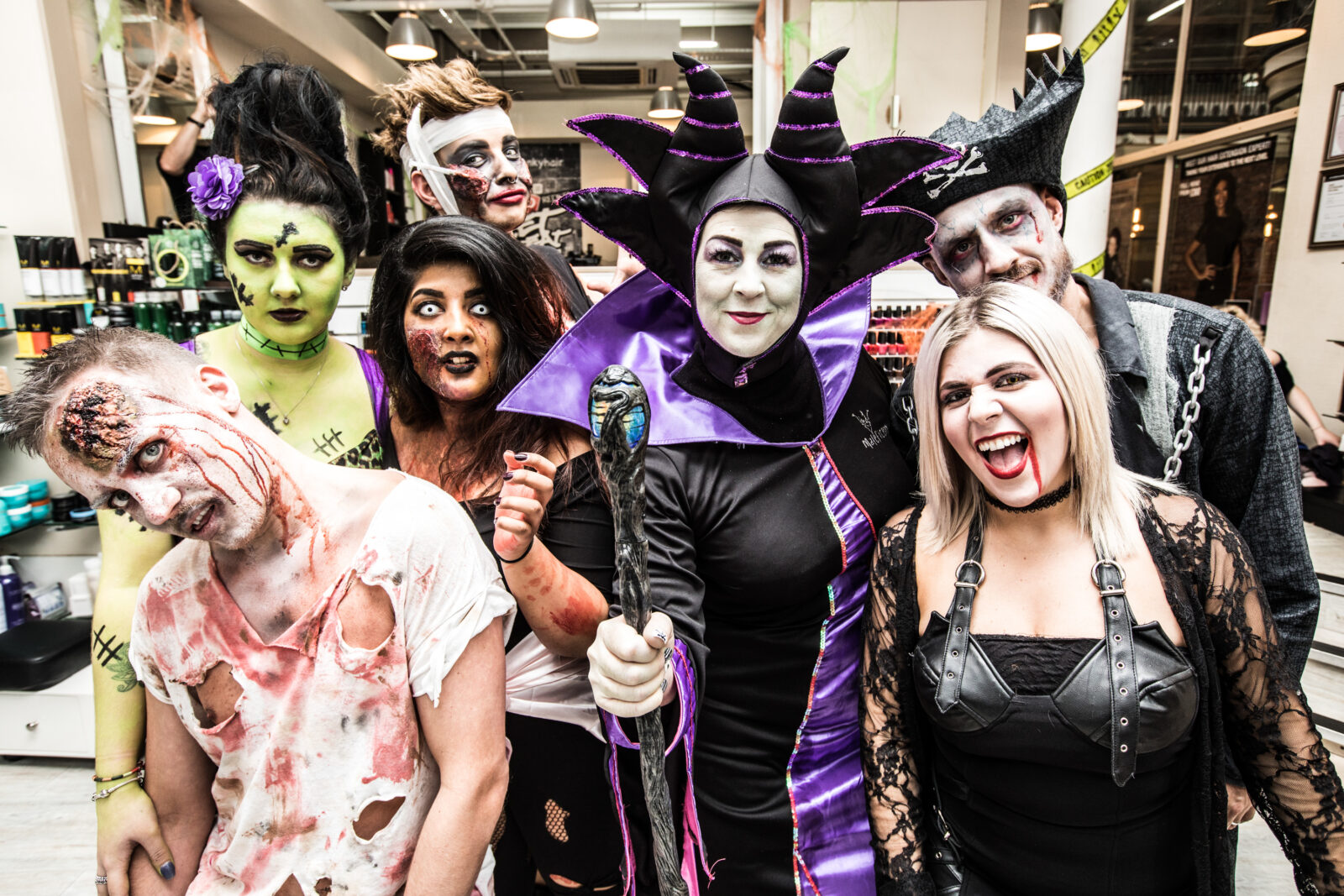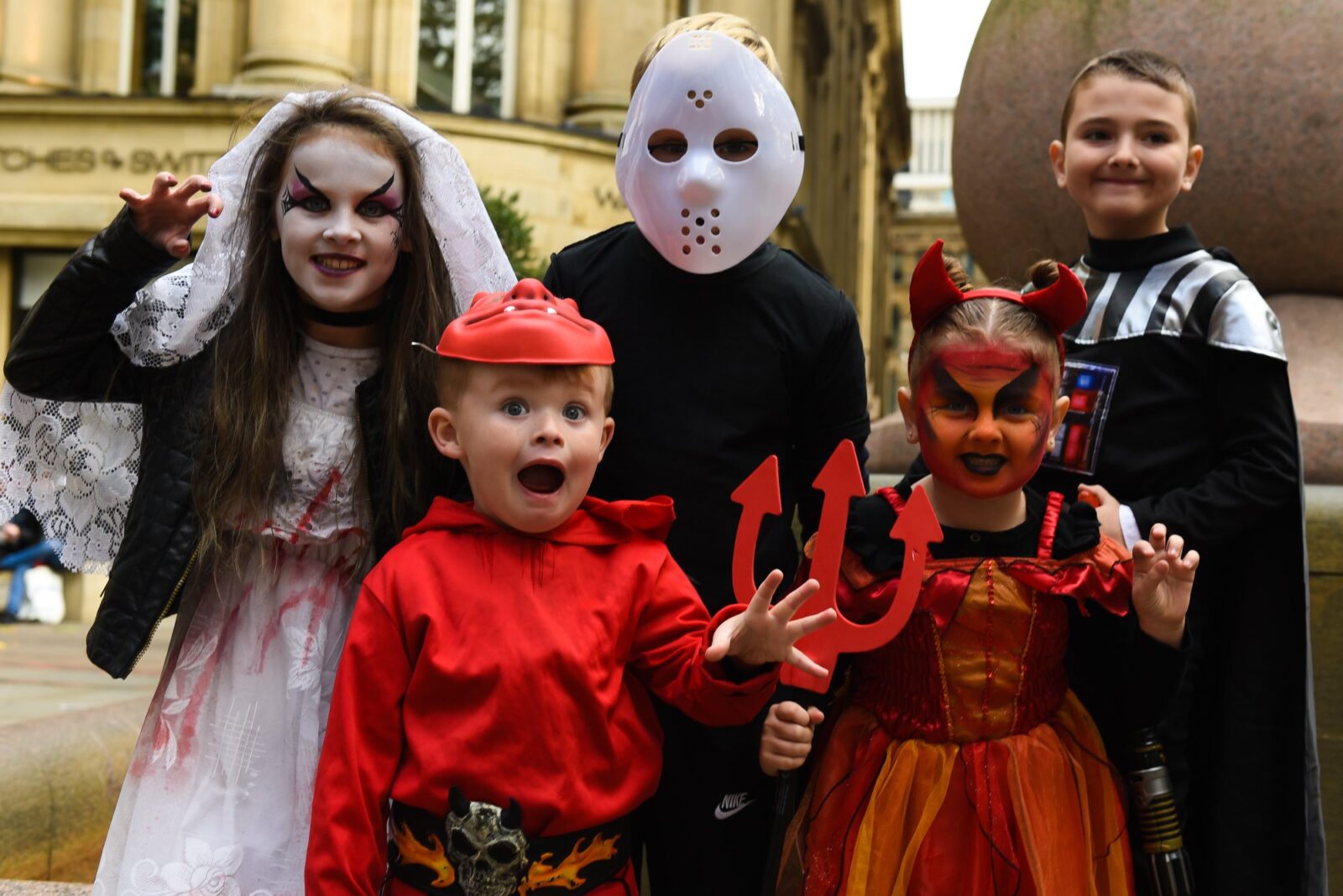 While the Halloween celebrations in the city will largely take place this weekend, if you have a keen eye you may have already noticed giant inflatable monsters with hanging tentacles, fangs and injected eyes of blood have already begun to invade the rooftops of Manchester this week.
Spread across 14 different city center locations, you can go on an adventure to discover them at places like Selfridges, Manchester Arndale, Great Northern Warehouse, AO Arena and The Royal Exchange, AO Arena, Spinningfields and even the 'fantastic' outdoor skating rink in the cathedral gardens.
And then on Halloween weekend itself, there will be even more monsters spawning on the ground, so keep your eyes peeled around Exchange Square.
The monsters are just the tip of the iceberg of the events taking place on Halloween in the city this weekend – think a welcome procession of roaming monsters, a monster carnival, prominent monster bands, DJs monsters, a monstrous photo tour through the city, etc. much more.
Here are some other activities you can participate in.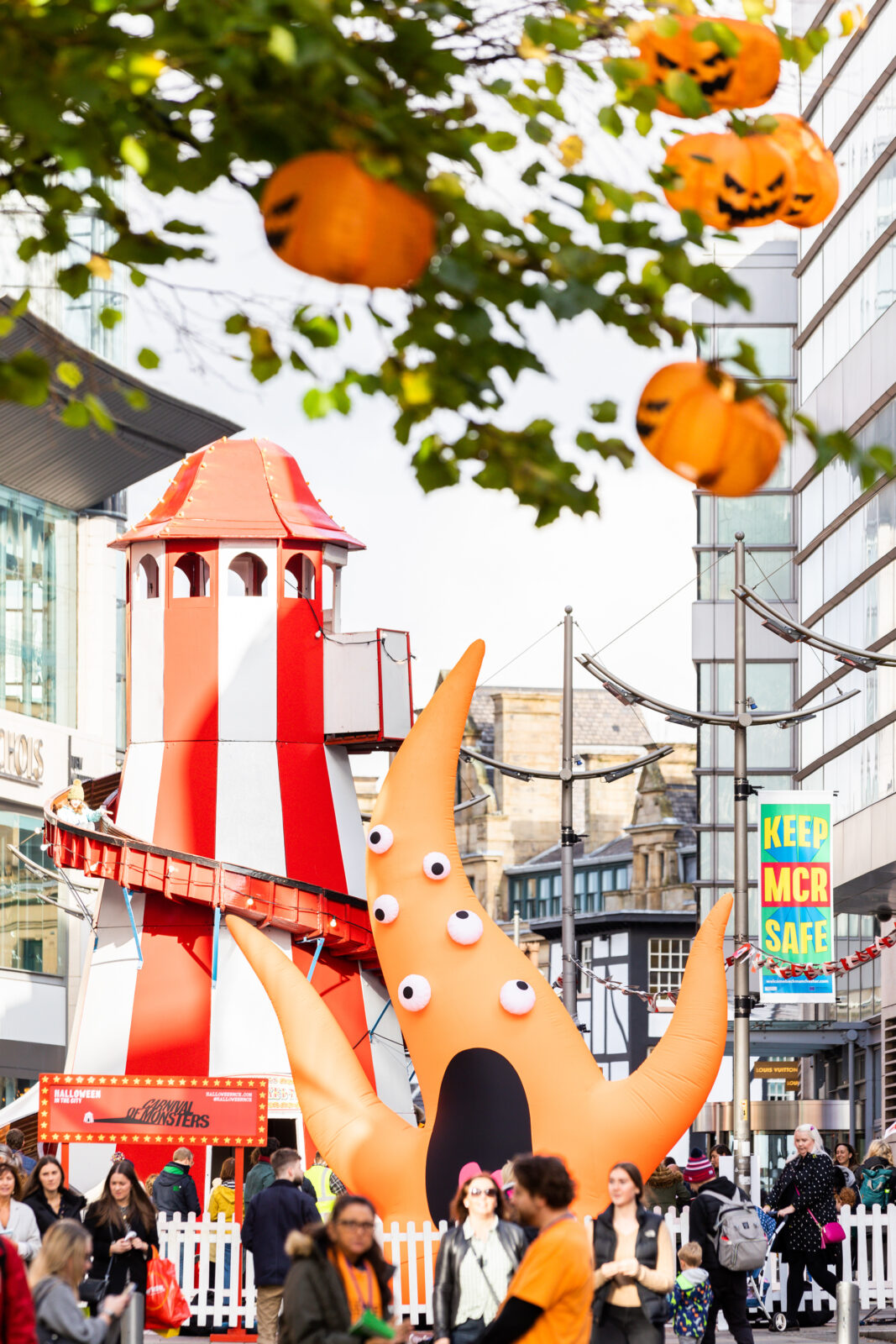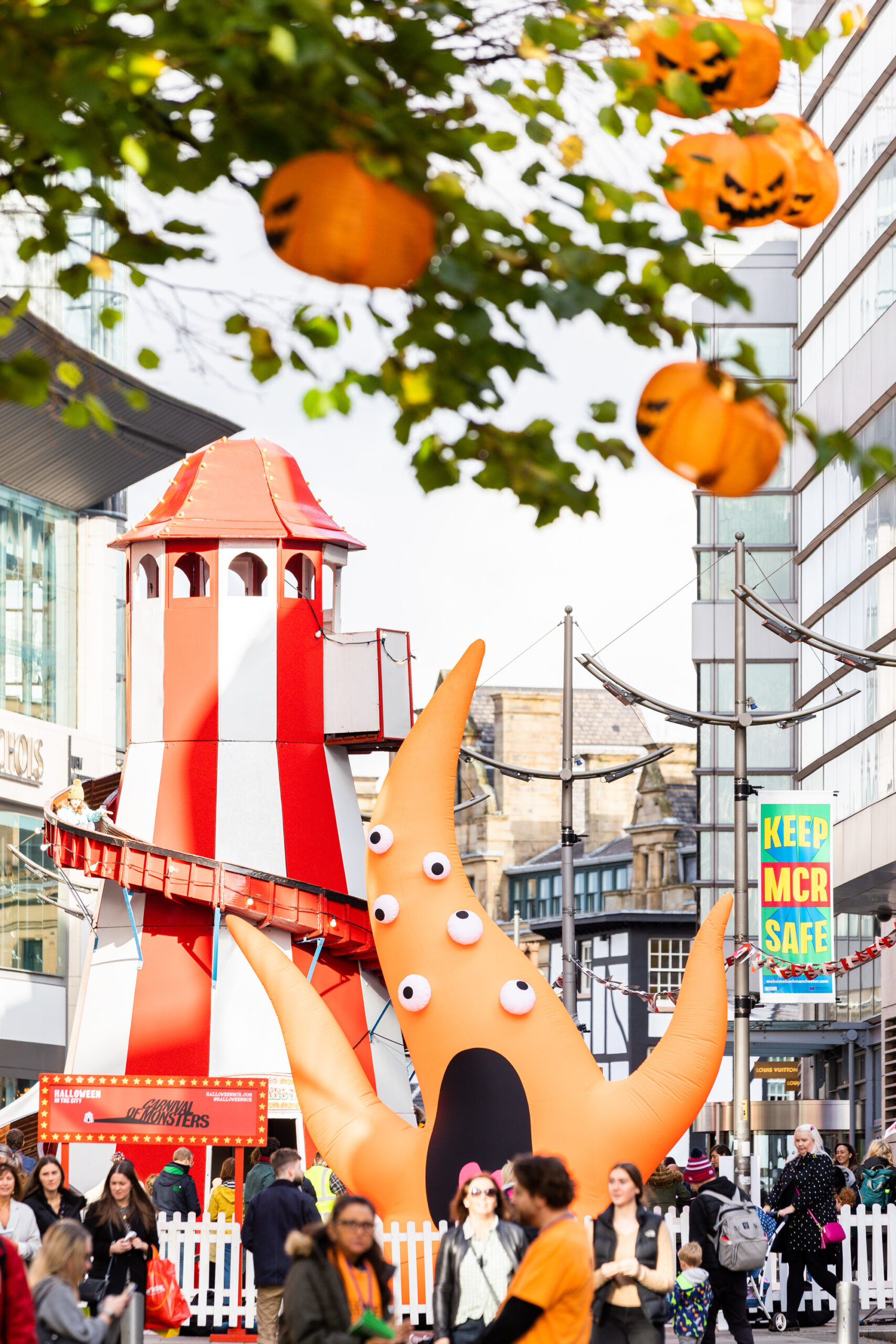 Monster Rock! festive procession
Scary creatures will move and sneak through Manchester Arndale and Market Street.
The traveling performance comes from Walk the Plank, the same creative minds behind Manchester Day Parade, and you can expect stilt walkers, monster puppets and a five-piece band mingling with shoppers on Saturday 29 and Sunday 30 October. , with performances at 12 p.m. , 2 p.m. and 3 p.m.
Spooky Carnival and Dr. Dee's Portal to Another World
A spooky carnival, consisting of a carousel, a helter skelter, street food and circus performers, is set to take over New Cathedral Street.
Additionally, Studiotech and Treacle Studio have discovered a mystical machine made by Queen Elizabeth I's court scientist and magician – and Dr. Dee's portal to another world provides a gateway for any friendly monsters that arrive in Manchester to Halloween in the city.
This interactive light display will prompt Mancs to see if the portal works upside down and could lead to the world where monsters roam.
Scare Skateboarding
A huge spooky ice rink was built in the Cathedral Gardens, where skaters will ride past a huge monster and the ice will come to life with Halloween-inspired music and lighting.
The Scare Skate rink is now open and will remain in place until Halloween itself.
Read more:
Monster Rock! music Festival
Rock with your mini monster at Monsters Rock! Music festival, with live bands and spooky DJs all weekend, like Fat Boy Slime, Grave Haslam and the Blessed Medusa, plus air guitar contests, zombie aerobics and a glow-in-the-dark disco, on three scenes.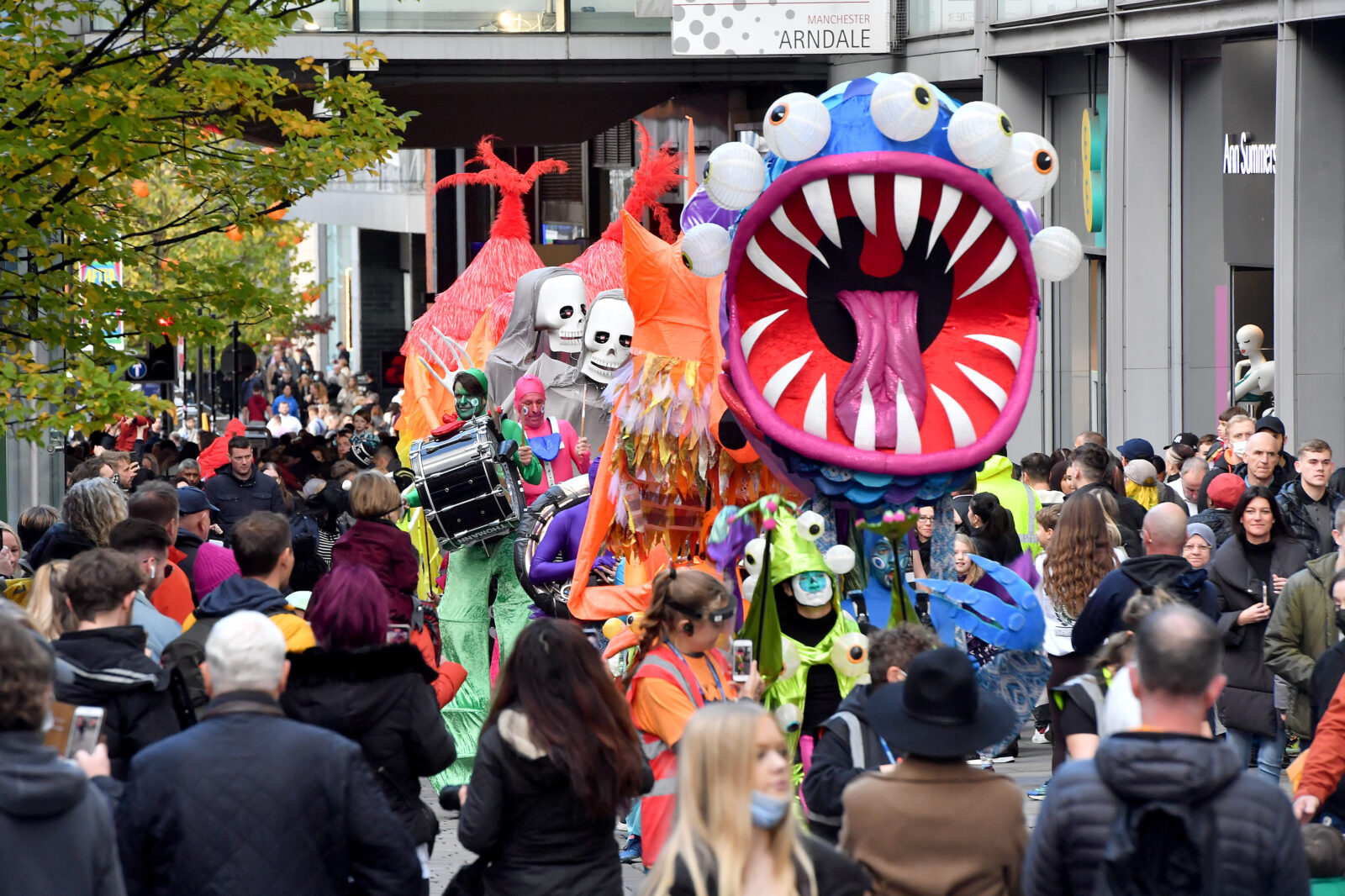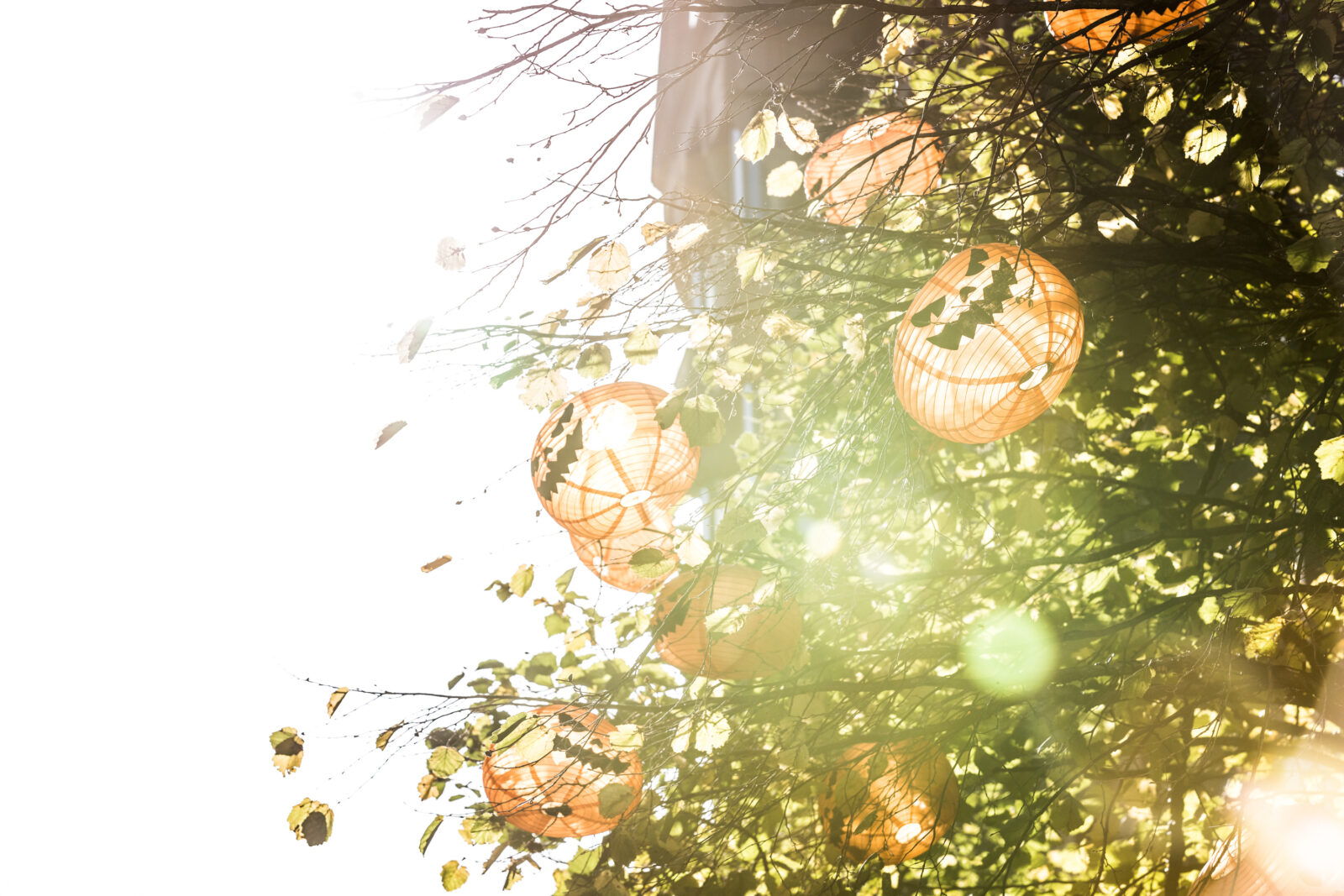 The complete lineup for Halloween in the City 2022
MCR Monsters: October 25 to 31 – Everywhere in the city center
Monster Rock! music Festival: 29 and 30 October, 10am-8pm Saturday; 10am-5pm Sunday – Exchange Square, New Cathedral Street, St Ann's Square and Market Street
Disguise Challenge: Team Trick vs. Team Treat: – October 29 and 30, 10am-4pm – Various locations
Monster Rock! Festive procession: October 29 to 30, 12 p.m., 2 p.m., 3 p.m. – Manchester Arndale and Market Street
Spooky Carnival: 29 and 30 October, 10am-8pm Saturday; 10am-5pm Sunday – New Cathedral Street
Dr. Dee's portal to another world: 28 to 30 October, 4 p.m. to 8 p.m. Friday; 10am-8pm Saturday, 10am-5pm Sunday – St Ann's Square, Manchester
Spooky skate: October 21 to 31, 11 a.m. to 8 p.m. – Cathedral Gardens
Featured Image – CityCo and Manchester BID