BOONE, NC — Appalachian State University's Community Music School (CMS) will launch group music lessons this fall at two locations: the Broyhill Music Center on the App State campus and HUB Station Arts. Center in Hudson.
For years, CMS has shared musical experiences with the Boone community through the Appalachian Youth Chorale and private lessons. Now even more group classes for different ages will be available at Broyhill Music Center. All private lessons are offered online this fall, allowing musicians of all ages to take lessons from anywhere.
CMS satellite programs will join an array of arts programming at the HUB station. At the HUB, CMS will be offering youth guitar and ukulele lessons, as well as Appalachian Youth Chorale Connect! and community drumming. These programs, led by local teachers from Hudson and Boone, will be part of HUB Station's performing arts suite.
The expansion is an opportunity for CMS to reach even more people with its mission to connect, create, engage and empower. CMS fosters a vibrant community where diversity is valued, everyone is included in music creation, and programs are available regardless of ability to pay. CMS believes that music plays a vital role in people's lives and is dedicated to increasing access to music education for all.
CMS will be a link between App State's Hayes School of Music and the City of Hudson's HUB station, sharing the vitality and creativity of multiple arts programs. "I can't wait to see what kind of music we'll make together!" said CMS Director Nicole Sonbert.
"As a proud graduate of App State, I am truly excited to begin this collaboration and expand the music education opportunities offered at HUB Station," said Hudson Town Manager Jonathan Greer '09.
"The Hayes School of Music has a long tradition of creating music with our community. We are thrilled to partner with HUB Station to share our mutual love and passion for music," said Hayes School of Music Dean James Douthit.
Registration is now open – group lessons start the week of August 23 and private lessons are now available.
Visit the Community Music School website to learn more and register.
What do you think?
Share your comments on this story.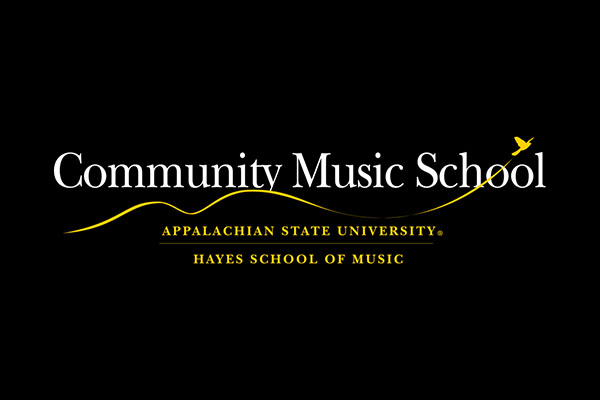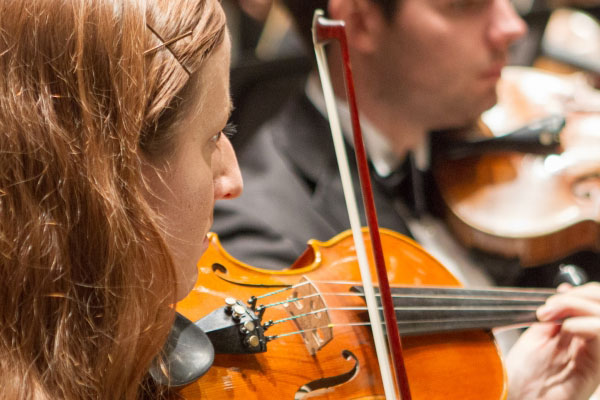 About HUB Station Arts Center
The HUB (Hudson Uptown Building) is an 80-year-old former school campus that has been transformed by the City of Hudson into a 21st century hub for business and the arts. The arts center includes a dinner theater, the Fiber Arts Center, the Red Awning Gallery which features artwork and lessons from the Western North Carolina Society of Artisans and the Mitford Museum. The HUB station also supports the Hudson community through the McCreary Family Business Center, which provides workspace and mentorship for developing entrepreneurs.
About Community Music School
In conjunction with Appalachian State University's Hayes School of Music, Community Music School (CMS) offers music lessons, ensembles, and private lessons for all ages and skill levels. Thanks to the Hayes School of Music and donor support, CMS is able to offer paid options for group programs and tuition assistance for private lessons.
About Hayes School of Music
The Hayes School of Music prepares young musicians for professional life as performers, composers, music teachers, music therapists, conductors and music industry professionals, ensuring the next generation of musical leadership for the state, region and nation. Noted for the quality teaching provided by nationally and internationally recognized faculty musicians, the school offers four undergraduate degree programs and three graduate degree programs. Learn more at https://music.appstate.edu.
About Appalachian State University
As the premier public undergraduate institution in the state of North Carolina, Appalachian State University prepares students to lead meaningful lives as global citizens who understand and take responsibility for creating a future sustainable for all. The Appalachian Experience promotes a spirit of inclusion that brings people together in inspiring ways to gain and create knowledge, to grow holistically, to act with passion and purpose, and to embrace diversity and difference. Located in the Blue Ridge Mountains, Appalachian is one of 17 campuses in the University of North Carolina system. Appalachia is home to over 20,000 students, has a low student-faculty ratio, and offers over 150 undergraduate and graduate majors.