After an unstoppable string of individual outings, HUGEL and BLONDE: ISH team up with reggaeton star Nfasis to release Tra Tra. A title that has dominated the dancefloors since Circuloco at EXIT-Festival all summer, Tra Tra is available to stream and purchase starting today.
Three artists with remarkable references, Tra Tra has been reimagined in an exceptional club-ready redesign of Nfasishighly appreciated original. Unique in style and sliding between Latin House, Afro House and a driving dance beat, Tra Tra has continually found its way into the record bags of DJs around the world and set dancefloors and PA systems ablaze.
Here is what HUGE had to say on the track:
"At first we just wanted to experiment with Afro/Amapiano percussion, then we had the idea of ​​mixing it with a reggaeton voice. The sound of this piece is very unique. It's a mix of a lot of different genres that have never really been mixed together. Collaborating with BLOND:ISH who is my favorite female DJ at the moment, and Nfasis a legend of the Reggaeton scene is a great way to end this incredible year.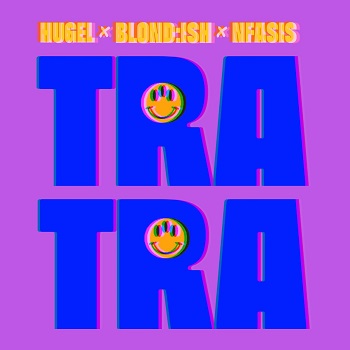 "I've lived in Miami where Latin culture reigns and I'm always inspired by my surroundings, so this collaboration with HUGEL and Nfasis allowed us to experience gender cross-section and the right Latin vibes to tackle. A a lot of my music has a purpose, this one is a bit lighter and not meant to take us seriously. TRA TRA." – BLONDE: ISH
Listen to the track below.