Silius EP – the brand new three-track package from Swedish DJ and producer Jeremy Olander – is out now via Watergate Records.
After a long hiatus from original music release that lasted over a year, Olander returned to his Living imprint on the release of her summer single Murphy early August. The melodic rush hour record has gained support from DJs like Jimi Jules, Hunter/Game, John Digweed, Eelke Kleijn, Hernan Cattaneo, Lane 8and Faithfulhas seen specialist radio support from BBC Radio 1, Kiss FM, Swedish Radio P3, Capital FM, FG Extra, as well as extensive editorial coverage from Spotify on playlists Open Air, Electronic Rising, New Music Friday, Altar, 4 AM Chillout, Tomorrow's Beats and more.
Now the 35-year-old Swede returns with his first EP project of 2022 which also marks his debut on a powerhouse German label. Watergate records. After opening its now legendary club over 20 years ago, the Berlin hotspot was finally coupled with a label imprint 6 years later. Since, Watergate records was at the forefront of avant-garde house and techno and paved the way for artists such as Jimi Jules, Solomon and Mannish.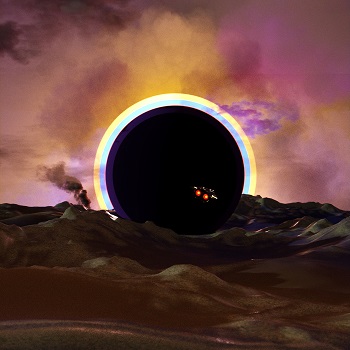 The EP, consisting of two original releases coupled with a remix of the main track Silius by Life after death standout duo Alfa Romerowreaked havoc at the Swede's sold-out spring and summer shows at top clubs and festivals like The Bow in Buenos Aires, Sound in Los Angeles, Cercle Festival in Paris and Village Underground in London.
The lead file Siliusa dark and sinister Olander record with an arrangement similar to a traditional intro-style track, received early support from people like Adriatic and showcases the versatility of Olander's abilities as a producer. With a delicate main melody contrasted with viciously deafening bass drums and menacing effects details, it delivers a stunning listening experience that is sure to become a surefire weapon in clubs and festivals in the fall and winter of 2022. .
Refusing to be typecast in any genre box, Jeremy's'Silius'EP is a true genre-transcending project that breaks the rules and maintains an element of surprise throughout. Infused with elements of epic movie scores, 90s trance and a dash of Olander discernment Prida legacy, the 35-year-old Swede continues to push boundaries and carve out his own stylistic niche that separates and elevates him as an artist.
With additional high-profile winter releases and standout shows at Stockholm City Hall, Palacio Alsina in Cordoba and Piknic Électronik in Melbourne, opportunities for fans to be mesmerized by Olander and his new music is plentiful.
Listen to the tracks below.