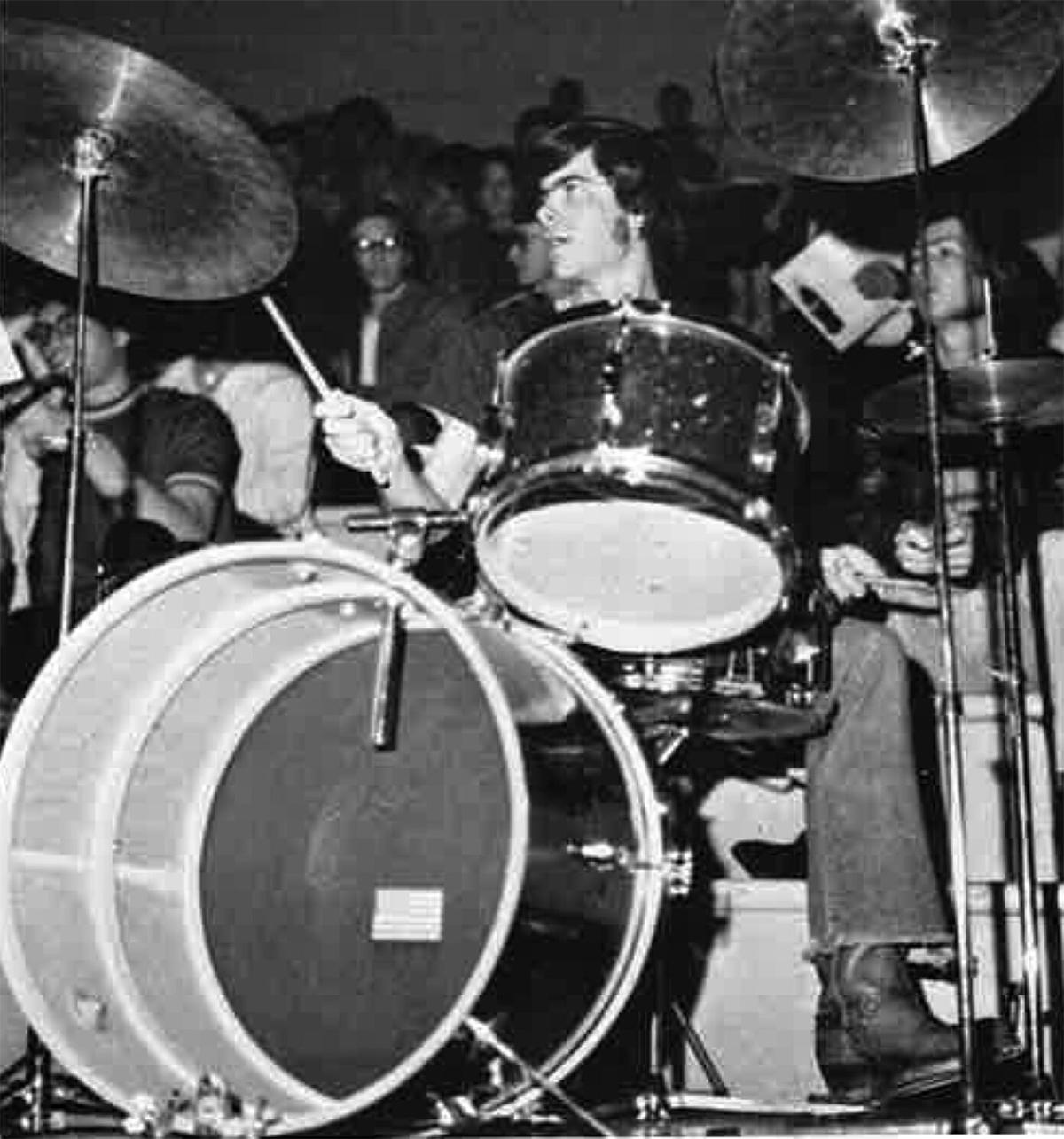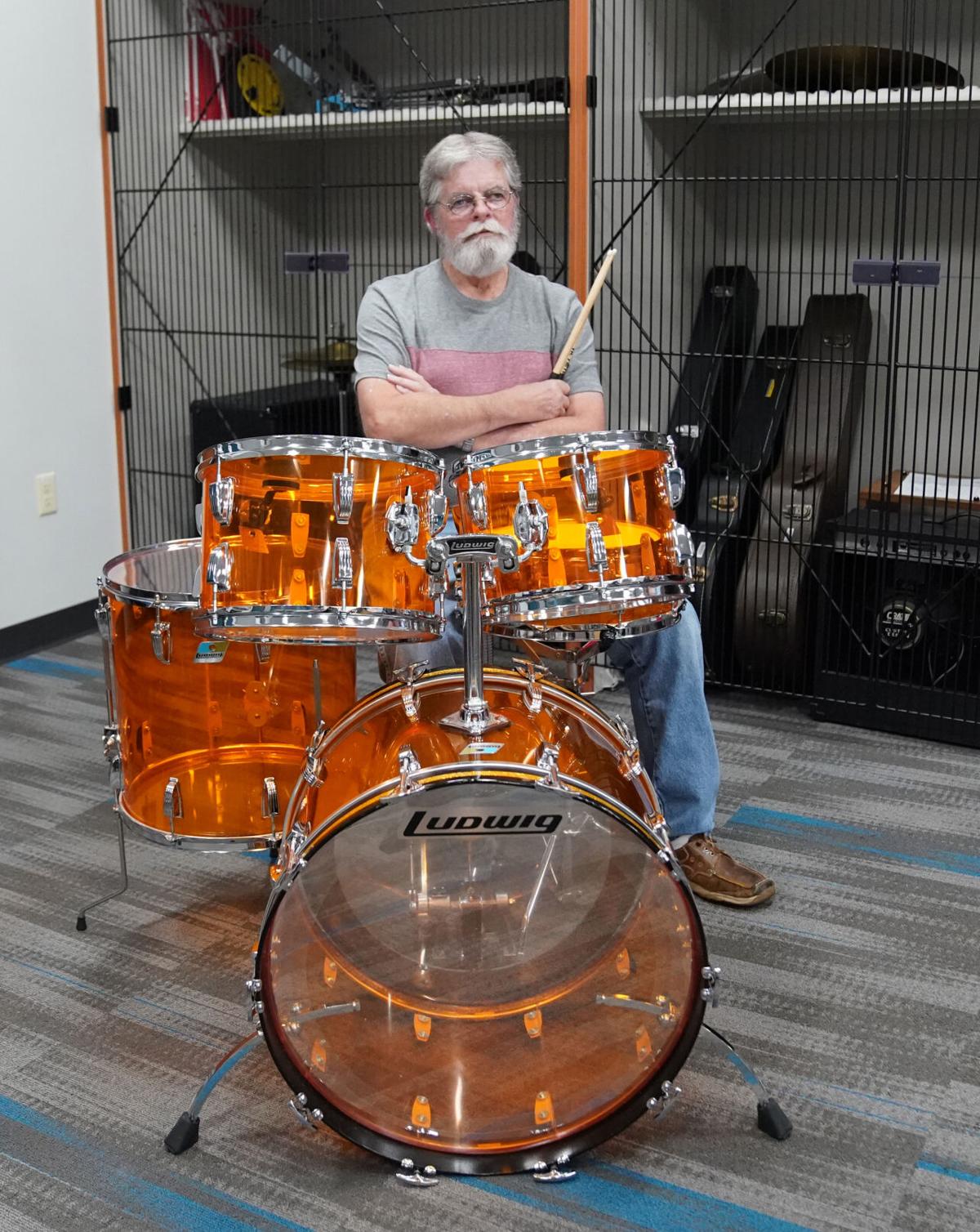 NPCC Communications

A relic from North Platte Community College is back and more beautiful than ever.
NPCC alumnus Kim Koch recently restored a Ludwig Vistalite battery that had been in storage at the college for decades. Koch visited the college on Tuesday to set up the drums and give music students a history lesson about them.
"They are around 50 years old," Koch said. "As with any collector's item, there are little quirks and you have to be very careful when handling them. "
The drums are a second generation Big Beat Outfit – one of the most popular Vistalite kits produced by Ludwig. They consist of a 14 inch by 22 inch base, an 8 inch by 12 inch Ride tom, a 9 inch by 13 inch Ride tom, a 16 inch by 16 inch floor tom. and 14 inches by 5 inches. 10 stud snare drum.
"In 1973, the Big Beat Outfit sold for $ 795 and the accompanying snare was $ 121," Koch said. "These days, an original kit like the one from NPCC will cost between $ 3,500 and $ 4,000 just for the battery. "
Koch's history with college
Koch attended the NPCC before purchasing the drums. He attended classes from 1970 to 1972, when it was known as North Platte Junior College and based at what is now the Prairie Arts Center in North Platte.
"They didn't have a music department at the time, but they did have a Knights and Ladies music group that went to local schools to perform and promote the college," Koch said. "Robert Rouch was the conductor. We had a four piece accompaniment consisting of a piano, drums, acoustic guitar and bass guitar that accompanied the singers.