The mobile app provides an interactive experience in commemoration of the Battle of Vimy Ridge.
There are many reasons that make this project important. It allows people to see the battlefield from the inside and appreciate the history of Canada and the sacrifices made.
The app also features music performed and recorded by the EPS Pipes and Drums at the Winspear Center in November 2020. During their concert, the Pipes and Drums performed a set titled Princess Patricia's Canadian Light Infantry (PPCLI) Drummer's Call and March Past, containing three tunes from the First World War era adopted by the PPCLI as a parade.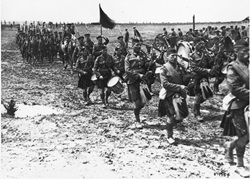 In 1914, the Pipes and Drums Band joined the Princess Patricia's Canadian Light Infantry bring music to the battlefields.

This piece of music has been licensed to the Vimy Foundation for use on the app and it appears in "The Battle" menu in the story titled "Canadian Outpost Line".
The EPS Pipes and Drums got involved in the project by chance. In June 2021, the Vimy Foundation contacted Supt. Derek McIntyre, as part of a national search for recorded pipe music relevant to the Vimy Battle period and helping to tell the story of the PPCLI's efforts during the battle.
Supt. McIntyre noted that it was a substantial honor for the EPS Pipes and Drums to be involved in this project, as their request was easy to help when considering that the same values ​​are shared among pipe band members. , current and retired members of the EPS, others the police and the military.
"Getting our part in the project across the finish line had some moving parts that we as a group didn't know how to complete," he said. "The expanded EPS team completed this work under tight deadlines, and our music featured on the app demonstrates our organizational commitment to always remembering our strong military past and honoring those who paved the way for the freedom for so many people. We will remember them."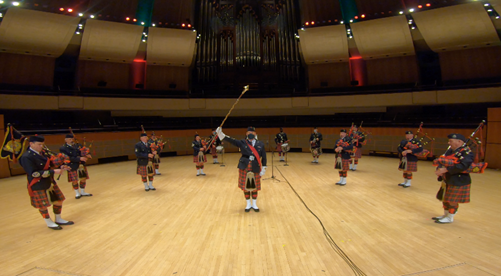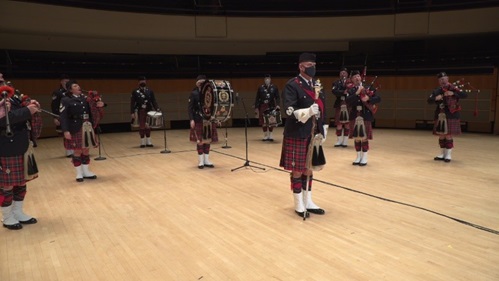 EPS Pipes and Drums band during their Winspear performance
Celebrate a Milestone
On this Remembrance Day, the group EPS Pipes and Drums celebrates 60 years of public performances!
Known as the Diamond Anniversary, on November 11, 1962, the pipe and drum band gave its first performance at the Remembrance Day service in Edmonton. It was the first in a long history of paying tribute to our fallen soldiers as the pipe band has performed at every Remembrance Day service since.
"Military history and honoring our soldiers is something that our band holds very dear," said the superintendent. McIntyre said. "We have performed locally, nationally and internationally to bring the gift of music to many events where the military is honored."
Vimy: A Living Memorial can be downloaded from the App Store.
More information about the EPS Pipes and Drums group can be found by clicking here.