Do you want to gain the experience of driving a forklift and pushing pallets onto trucks in a virtual reality environment? To give Best Forklift Operator A try.
Gamedust's Best Forklift Operator is playable not only on 2D screens, but now also on virtual reality. The game is launching in early access with full virtual reality support for PC VR headsets.
Best Forklift Operator takes you on an immersive experience inside various realistic warehouses and yards where you sit in a virtual forklift and move pallets from one point to another. Driving a forklift for hours may seem like a mundane job, but it's actually quite addictive and you can find yourself engrossed in this activity for hours.
When you open Best Forklift Operatoryou find a truck with an open loading area as well as wooden crates, cable drums and water dispensers strapped to pallets which all need to be loaded onto shelves.
There is not much to do in Best Forklift Operator besides loading pallets, but it can actually be fun. There is a certain meditative rhythm to this otherwise monotonous activity. You will quietly drive the forklift and clean the warehouse without much interruption.
Best Forklift Operator has full motion control support that allows you to operate the forklift using both hands. This can be great simulation training for you if you are not OSHA certified to drive a forklift, helping you hone your forklift skills with its dedicated training mode.
You'll master the few in-game switch interactions such as forward, backward, fork up, fork down, and how to tilt the fork forward and back. Over time, you will improve in this area. After mastering the forklift, you can move on to the career mode of the game.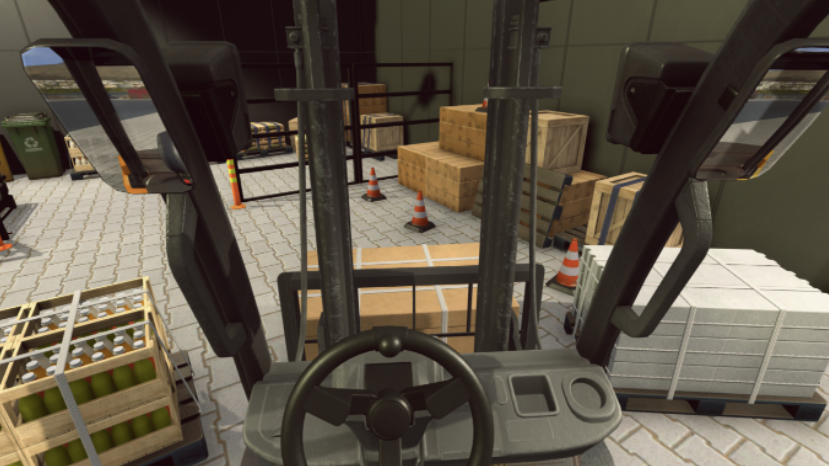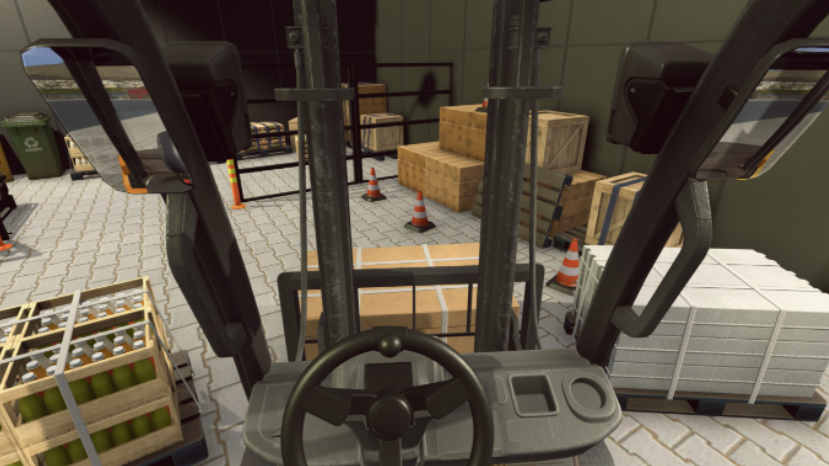 As the player progresses in his career, the missions entrusted to him become more and more difficult. If they damage or lose a product while using the forklift, they lose money. The game also features an Arcade mode where the warehouse yard is transformed into an improvised rally track where the player races to score the fastest time without damaging the cargo. Although the game is not necessarily multiplayer, there is a global leaderboard where you can compare scores against other players around the world.
The game gives you great immersion. You can look around, gauge fork height with the big boxes, and even look in the side mirrors when backing up.
However, like most VR games today, there's no haptic feedback, so you'll just be waving the controller through the air when you want to grab the virtual levers.
Best Forklift Operator is available in Early Access on Steam.
https://virtualrealitytimes.com/2022/05/08/best-forklift-operator-this-vr-app-lets-you-operate-a-forklift-in-virtual-reality/https://virtualrealitytimes.com/wp-content/uploads/2022/05/Best-Forklift-Operator-VR-600×337.pnghttps://virtualrealitytimes.com/wp-content/uploads/2022/05/Best-Forklift-Operator-VR-150×90.pngSam OchanjiUnclassifiedDo you want to gain the experience of driving a forklift and pushing pallets onto trucks in a virtual reality environment? Try the best forklift operator. Gamedust best forklift operator is playable not only on 2D screens but also in VR. The game is launched in early access…Sam OchanjiSat
Ochanji[email protected]Administratorvirtual reality time